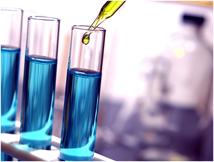 DEXTRAZYME L PLUS is a concentrated enzyme preparation for use in cane & beet sugar processing. It consists of dextranase as the primary enzyme component.
Dextran polymer formation is a common occurrence in cane sugar manufacturing process due to the infection of dextran producing bacteria. Leuconostoc mesenteroides is the most common dextran producing bacteria found in damaged sugarcane and in sugar mill processing. Formation of dextran polymer causes increased viscosity of sugar syrup and reduces the efficiency of various processing steps such as filtration and crystallization. This in turn causes significant recovery losses in sugar production.
The dextranase enzyme present in Dextrazyme L Plus hydrolyses the dextran polymer into oligosaccharides and simple sugars such as sucrose & glucose. This results in reduced viscosity of sugar syrup and improved process efficiency and recovery.
TECHNICAL SPECS – Dextrazyme L plus