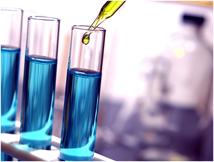 We manufacture concentrated ultra refined spray dried papain enzyme powder in various strengths – 400 TU/mg, 1000 TU/mg & 1200 TU/mg. Our ultra refined papain enzyme powder is produced by tapping the latex from the fruit of carica papaya. The latex undergoes various steps of filtration, microfiltration, ultrafiltration & polishing filtration. It is finally spray dried into a free flowing white color powder.
We also manufacture liquid papain enzyme of 200, 400 and 600 TU/mg strengths.
Our papain enzyme is mainly used for the following applications.
– BAKING
– BREWERY
– PROTEIN HYDROLYSIS
– PHARMACEUTICALS (Available in IP & USP grade)
FOR MORE INFORMATION:
EMAIL: info@aumgene.com
TEL: +919825062475