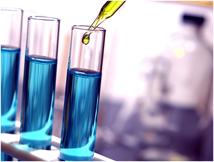 Microbial probiotics are selected species of bacteria & yeasts that have been isolated, selected, cultured (in sterile fermentation) & dried (using spray drying or lyophilization) for various applications.
Probiotics have become an important component of various pharmaceuticals & neutraceutical compositions for Human & Animal healthcare. They are also now widely used as an environment friendly options for application such as aqua-culture.
We manufacture the following types of probiotics for food & feed application.
Lactobacillus acidophilus
 Lactobacillus reuterii
 Lactobacillus plantarum
 Lactobacillus casei
 Lactococcus lactis
 Bifidobacterium bifidum
 Bacillus coagulans
 Bacillus subtilis
 Bacillus licheniformis
 Bacillus polymyxa
 Bacillus subtilis
 Bacillus licheniformis
 Bacillus pumilis
 Bacillus firmus
 Bacillus clausii
 Aspergillus niger
 Aspergillus oryzae
 Sacchromyces boulardi
 Saccharomyces cerevisiae
All the above probiotics strains are available in strengths ranging from 5 to 200 billion CFU per gram.
We also take up contract fermentation of client specific probiotics strains.
FOR MORE INFORMATION:
EMAIL: info@aumgene.com
TEL: +919825062475